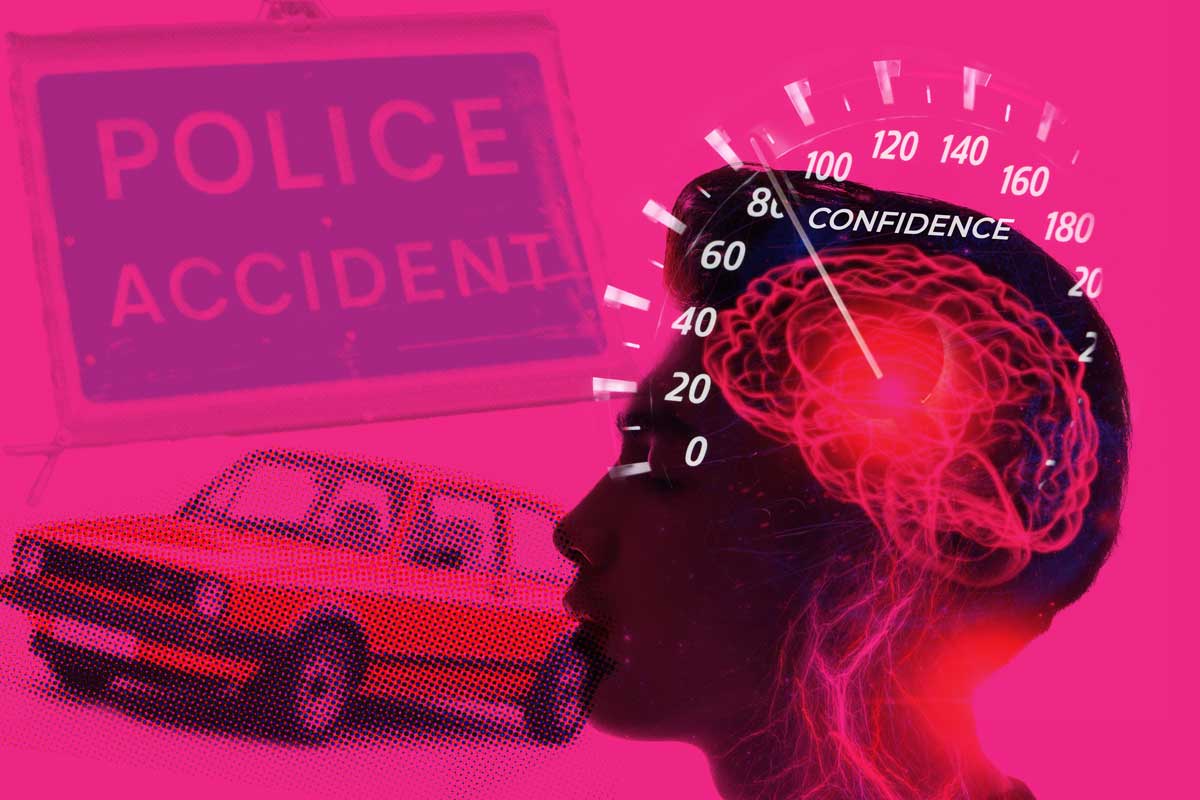 The Hidden Impact of Road Traffic Collisions
If I asked you if you were a good driver, where would you rank yourself? There's a very good chance that you'd tell me you're "better than average". Given the poor driving most of us witness on a regular basis this seams reasonable enough, but could you actually provide evidence to support your 'better than average' rating? You may argue that you've never had an accident, tell me how many miles you drive each year, or that you've awlays had a spotless licence. All valid points to support your claim, but equally all of these factors could be contributing to over confidence.
Over confidence in one's own abilities is a well documented cognitive bias. In drivers, over confidence can lead to an increased propensity to take risks such as speeding and a mistaken belief in our own ability to spot potential hazards. Examples of these phenomena are sadly all too common place. In Manchester, a 29 year old trainee midwife was almost killed when struck by a speeding car driven by Lewis Severn, being 'egged on' by Joseph Bostock tailgating him in a second car. In East Yorkshire, Jack Hart killed two young boys on a bicycle when he used a bus lane to undertake other cars at 57mph in a 30mph zone.
Both of these cases resulted in prison sentences for the drivers involved. In time they will be able to restart their lives. Hart's victims paid the ultimate price for his driving. Severn and Bostock's victim continues to pay a high price for their actions (the Judge deemed both to be equally responsible). A former football player for Manchester United and Stockport County, her injuries have put her future career as a midwife in jeopardy. Unlike a straightforward 'fender bender', where liability and the cost of making good any damage to vehicles is straightforward, personal injury claims require an in-depth understanding of both the Law and the future impact any injuries will have on the victim.
Pedestrians, cyclists and motorcyclists are classed as vulnerable road users. In other words they are most at risk if they are involved in a collision. Importantly, the Highway Code explicitly states that:
In any interaction between road users, those who can cause the greatest harm have the greatest responsibility to reduce the danger or threat they pose to others.
The Highway Code Rule 204
In other words, drivers of cars and other motor vehicles have a responsibility to take extra care around vulnerable road users.
At Pilgrim Hope Solicitors our team are highly experienced in handling Personal Injury claims for vulnerable road users. We'll take into account not only your injuries but also the cost of any medical treatment (including counselling), future care requirements, and the impact the collision will have on your future quality of life and ability to earn a living. In cases where a vulnerable road user has been killed we can handle a claim on behalf of their family. Nothing can bring back a lost loved one but a compensation payment can help you find emotional and mental wellbeing support, and/or contribute towards your living expenses.
For a free 30 minute initial consultation, call us on 01257 422 500 between 8.00am – 9.00pm Monday to Friday, 9.00am – 7.00pm on weekends.