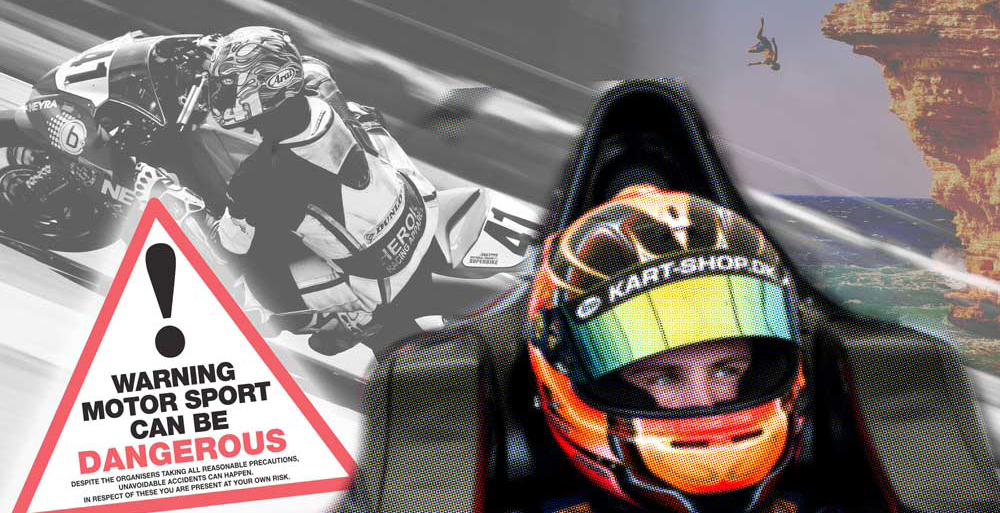 Risk taking and personal responsibility
The ongoing debate over whether F1 drivers should be allowed to wear jewellery while racing raises some interesting questions over personal liberty and the Law. You don't need a medical degree to appreciate that any damage caused by a nose piercing or a crucifix on a chain will be minor in comparison to what sudden deceleration from speeds of up to 230mph will do to your internal organs and skeletal structure.
One of the reasons for the jewellery ban is that a driver may need to undergo MRI scans following a crash. MRI machines contain magnets powerful enough to pull piercings from the skin or cause them to heat up (think tin foil in a microwave). 1996 Formula 1 World Champion isn't swayed by this reasoning. Speaking to Sky Sports Hill said: "If they [drivers] pay the price for wearing piercings at some point in some extraordinary situation than that's their choice". Hill suggested that drivers who wish to continue to wear jewellery should sign a release to absolve the race organisers of any responsibility. In a UK Court such a release would not be accepted. Section 2(1) of The Unfair Contract Terms Act 1977 states:
"A person cannot by reference to any contract term or to a notice given to persons generally or to particular persons exclude or restrict his liability for death or personal injury resulting from negligence."
This provision is carried over into section 65(1) of The Consumer Rights Act 2015.
Away from the rarified world of F1 this precedent has important implications for anyone who suffers a personal injury as the result of negligence of another party such as a shop, restaurant, workplace, etc. We often see signs that say something along the lines of "By entering this playground you acknowledge that the owners are not liable from any injury or losses suffered while using the equipment". As highlighted above this would be classed as an unfair contract and not stand up in Court if the owner had been negligent in some way such as not maintaining the equipment.
If you have suffered a personal injury call us on 01257 422 500 to arrange a free 30 minute consultation. Our lines are open 8.00am to 9.00pm Monday to Friday and 9.00am to 7.00pm on weekends.